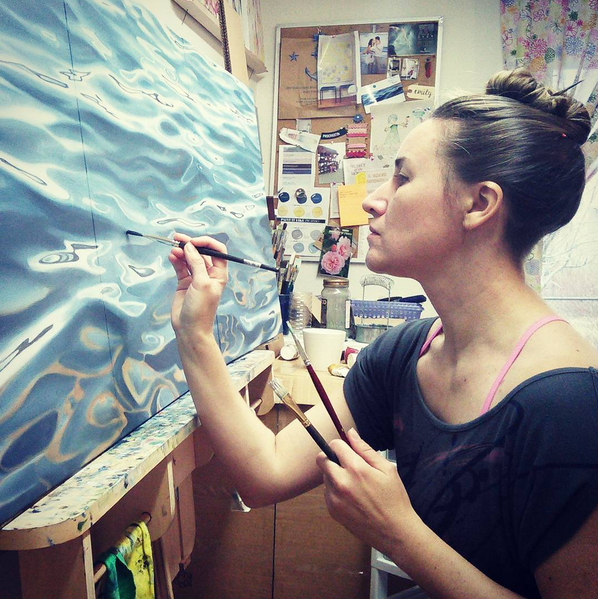 Emily Bickell grew up in Whitby, on the shore of Lake Ontario, Canada. In 1998 she received an Honours Bachelor of Arts degree in Fine Arts with a studio specialization in painting and printmaking from the University of Waterloo.
A love for the outdoors inspires Emily's oil paintings, with subjects ranging from waterscapes to wildlife, and her garden is the source for detailed floral paintings. Recently Emily has begun a fun series of paintings that explore colour and texture in food.
Emily's artwork has been featured in design magazines Canadian House & Home, Style at Home, and Raum und Wohnen, in the art magazine International Artist, and recently in advertising campaigns for Reese Canada, and Tim Hortons.