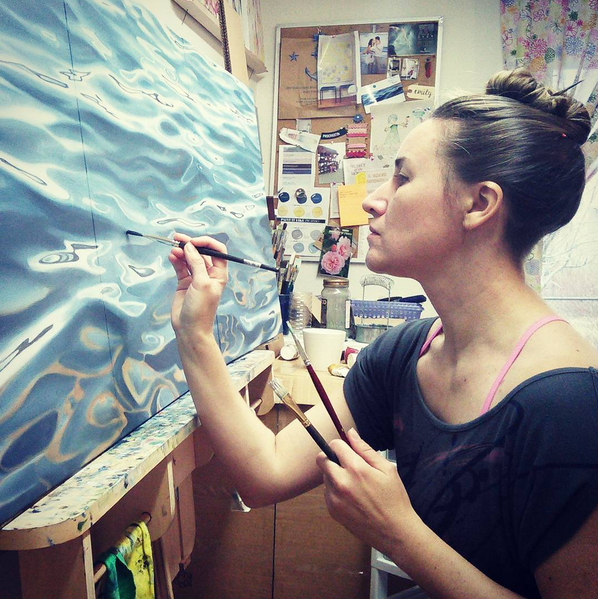 Emily Bickell grew up in Whitby, on the shore of Lake Ontario, Canada. In 1998 she received an Honours Bachelor of Arts degree in Fine Arts with a studio specialization in painting and printmaking from the University of Waterloo.
A love for the outdoors inspires Emily's oil paintings, with subjects ranging from waterscapes to wildlife, and her garden is the source for detailed floral paintings. Recently Emily has begun a fun series of paintings that explore colour and texture in food.
Emily's artwork has been featured in design magazines Canadian House & Home, Style at Home, and Raum und Wohnen, and recently in advertising campaigns for Reese Canada, and Tim Hortons.
Her studio is in Calgary, Alberta, where she lives with her husband and two children.