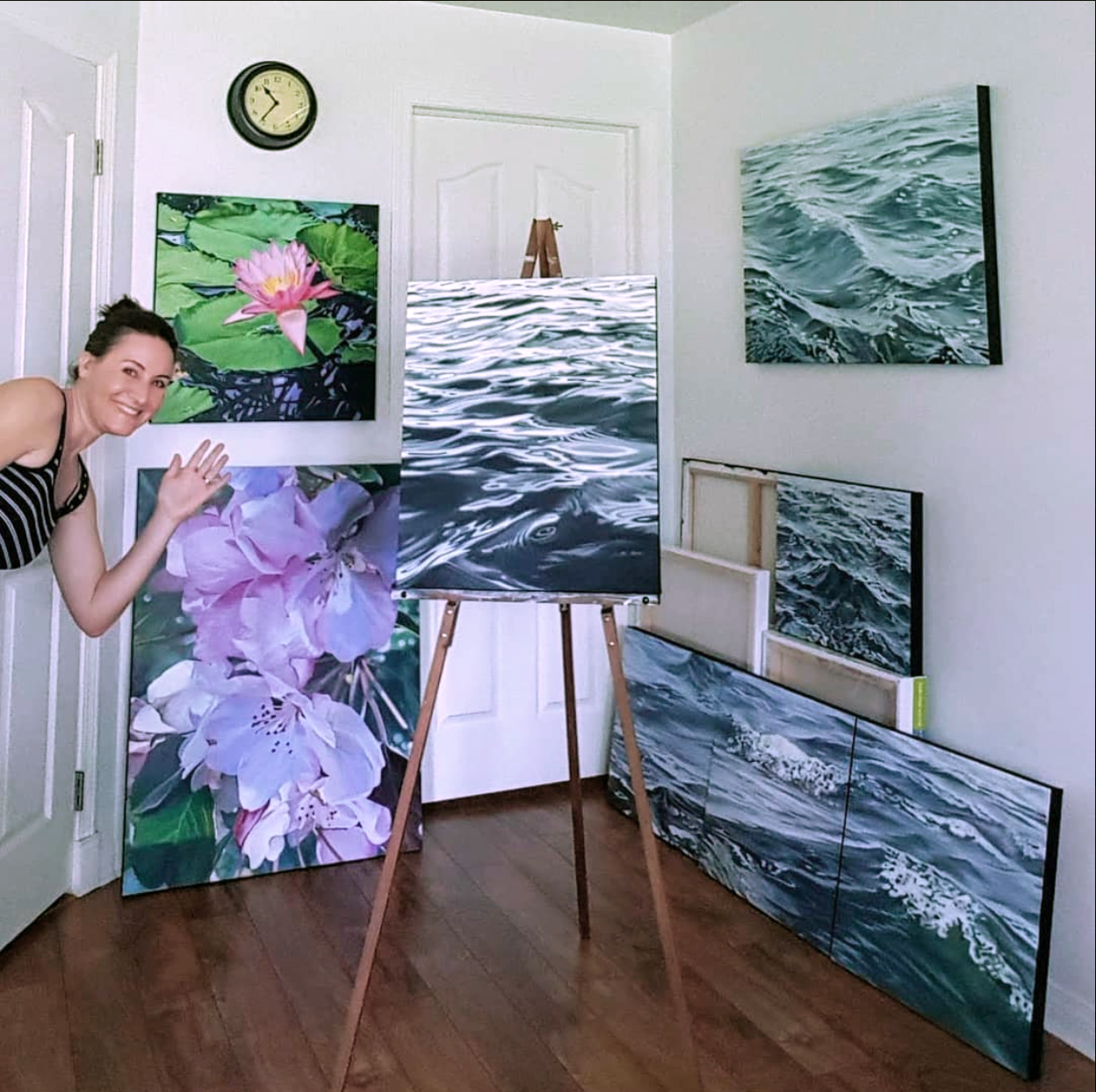 On now: Art Interiors in Toronto, Koyman Galleries in Ottawa and Halde Galerie in Widen, Switzerland have a selection of large and small work. Shop online or in person.
There is a selection of paintings available at my studio as well. New paintings always hit Instagram (link below) and this website first.
I have a few openings for commissioned paintings for early winter. If you have something specific in mind, send me an email - I'd love to discuss it with you.

As always, the prints & products page has details of the latest and upcoming sales.
Emily