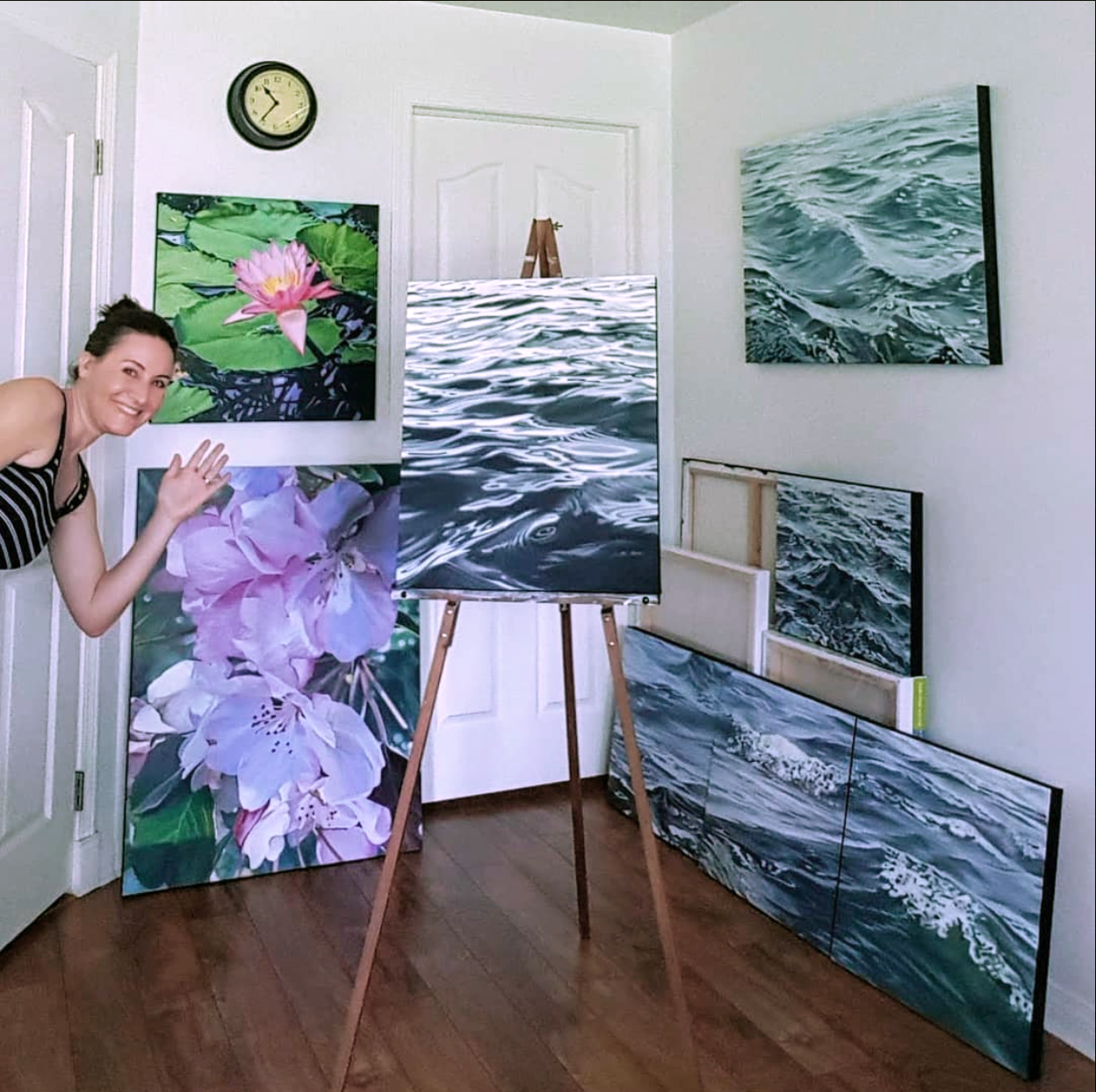 On now: The Perfect Medium show at Art Interiors. All work is $500 and under, including a STACK of new paintings by me! Visit Art Interiors to view and purchase.
Pick up the latest (June/July 2021) issue of International Artist Magazine for an article about me, including a donut painting demo!
And, you might have noticed my painting in the Tim Hortons advertising for National Donut Day!
The prints & products page has details of the latest and upcoming sales .
Emily