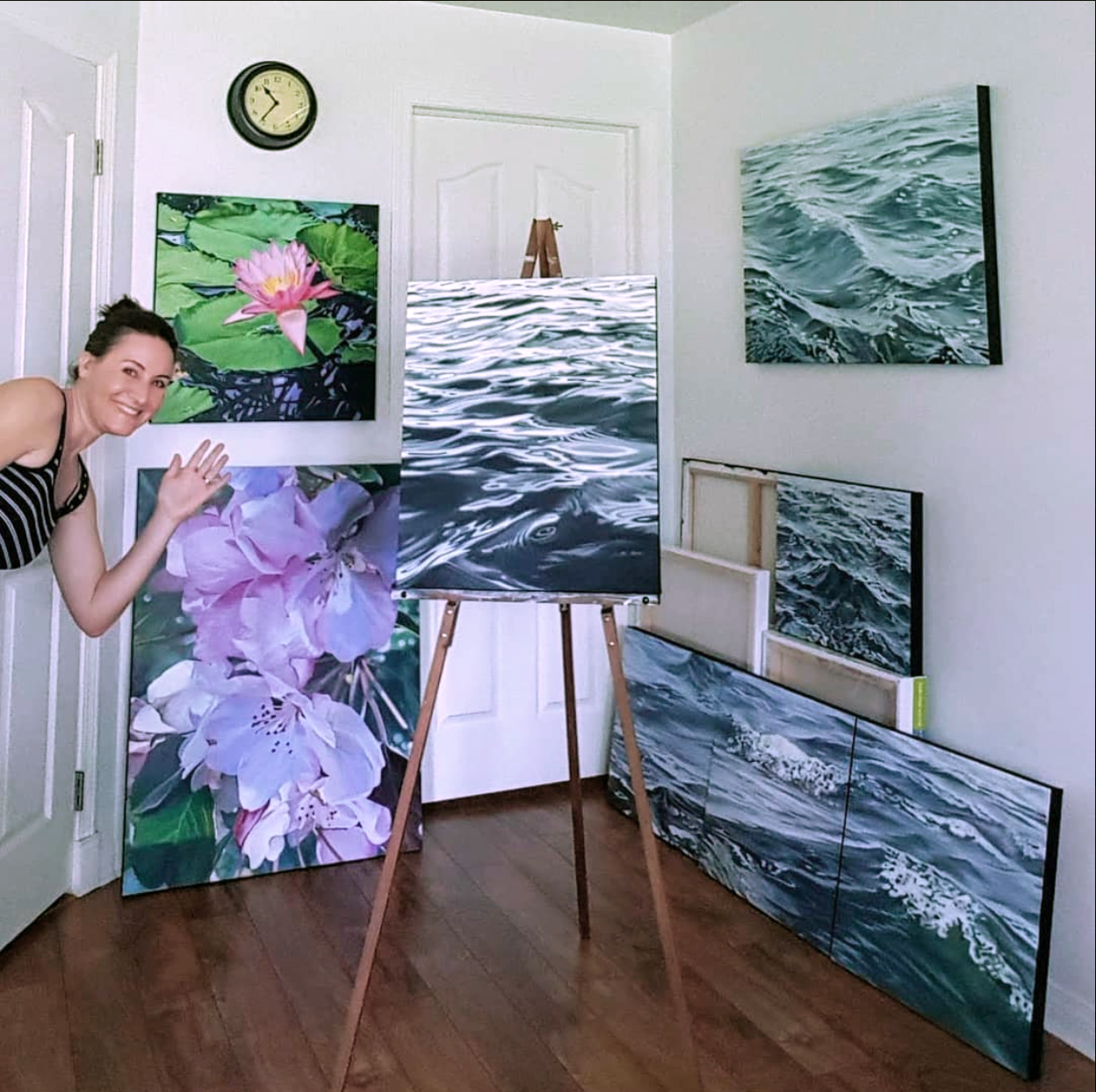 There are a couple of exhibitions coming up where you can find my work: the Kingston Square Foot Show in October, Koyman Gallery's 12th Annual Holiday Exhibition of Smalls, and Art Interiors' 30th Annual Festival of Smalls, both November through December. More details on the exhibitions tab.
Art Interiors in Toronto and Koyman Galleries in Ottawa have a great selection of large and small work. Shop online or in person. I also now have paintings at King St. Gallery in Niagara-on-the-Lake.
There are paintings available at my studio as well. Fresh paintings always hit Instagram (link below) and this website first.
NEW! I have opened up bookings for commissioned paintings. If you have something specific in mind, send me an email - I'd love to discuss it with you.
As always, the prints & products page has details of the latest and upcoming sales.
Emily