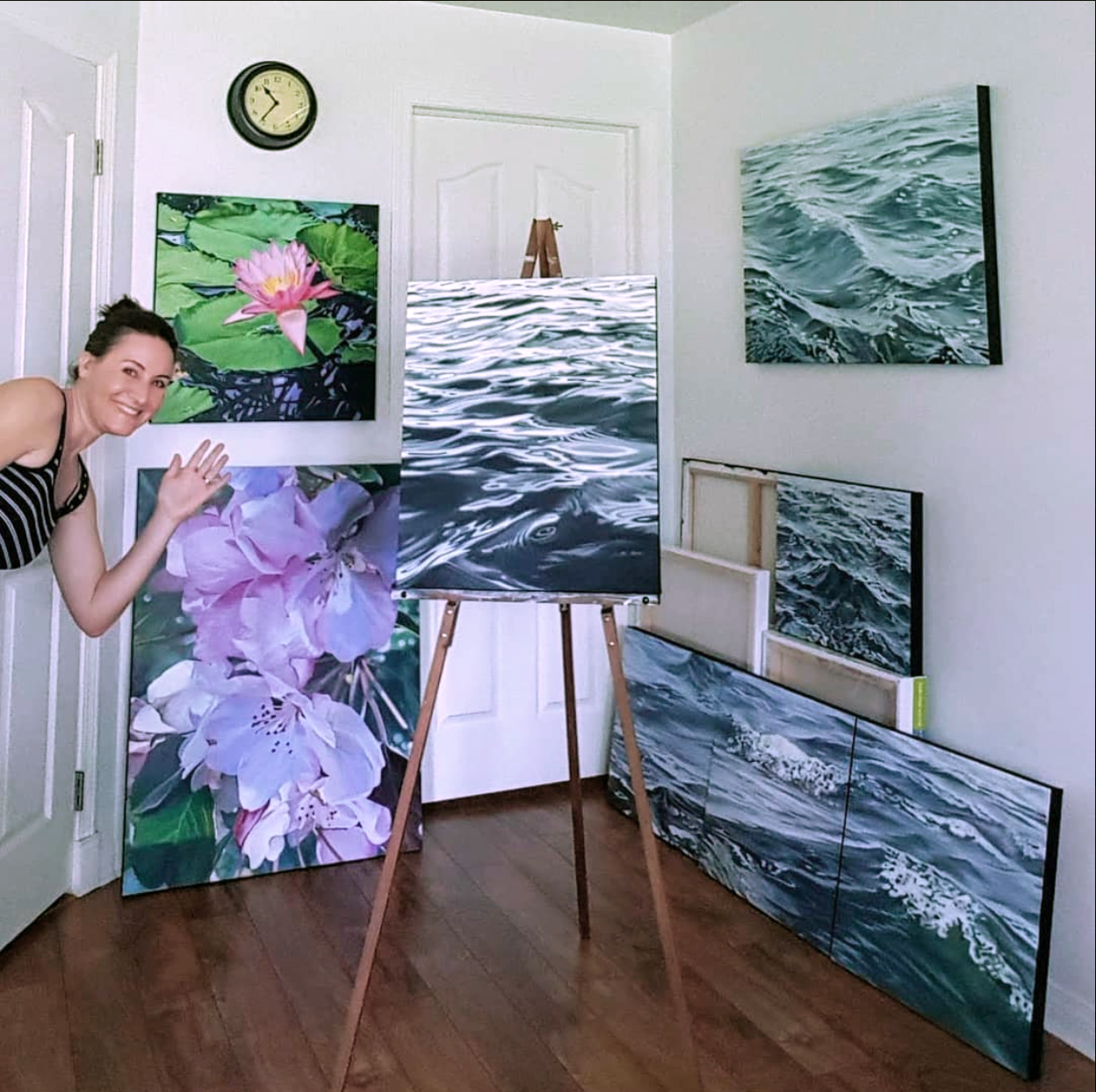 I have just a couple of *free shipping* slots for purchases from my studio! This covers only orders under $200. Drop me an email if you want to buy a small artwork from the "available at the studio" section and claim one of those slots by October 23rd.
Upcoming exhibitions: Two "smalls" shows are coming up this winter, at Koyman Galleries in Ottawa and at Art Interiors in Toronto. It's a great chance to pick up affordable artwork in time for Christmas!
If you're hoping to scoop one up before it hits the galleries, keep an eye on my Instagram for paintings fresh off the easel.
There is a good selection of paintings available at my studio right now, when you're looking for a new view for your home or office. Keep that summer mood going year-round with a water painting!
My commission schedule is tight right now, but contact me if you want something specific and I'll see if I can fit it in.

As always, the prints & products page has details of the latest and upcoming sales.
Emily